Consensus
Consensus rooms differ from other rooms in that they have reliefs hanging on the headboard wall, long headboards and marble fireplaces.
You can see the "Goddess of the Moon" relief that was inspired by Albert Aublet's painting "Selene" at Room Number 3, which is one of the Consensus rooms with a unique design.
Timur Tekbas, a Turkish sculptor, is the one who gave life to the reliefs found in these rooms...
Consensus rooms are waiting for their guests who dream of being in a different place.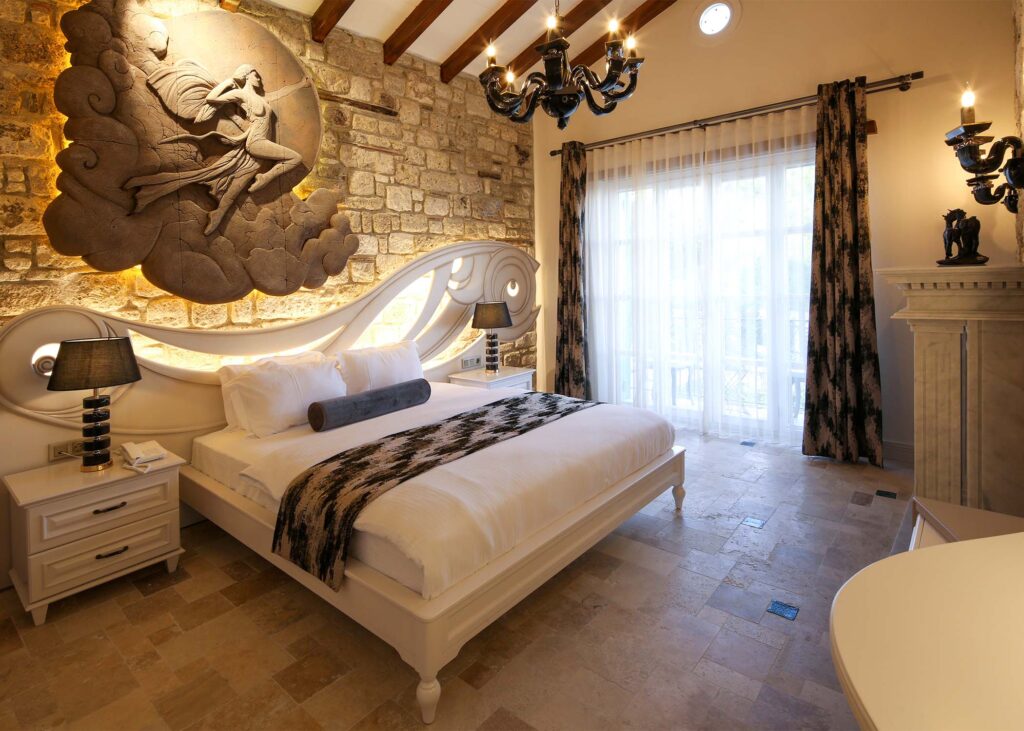 Rooms
Each room has a different story.
Enjoy the sense of refreshment in 16 comfortable rooms designed in four different concepts.