Get ready for a brand-new holiday experience at Monreve Alacati!
A fantastic hotel full of romantic details, designed with a touch of art and aesthetics, enriched with the reproductions of the special selection from the Arkas Collection, and located at the heart of Alacati and far away from the noise of the city: Monreve Alacati.
The hotel offers you an unforgettable holiday experience with its bay windows that have a great view of Alacati, its rooms resembling an art gallery with a private terrace and a secret garden, as well as the specially designed reliefs of cranes and the moon goddess Selene.
Enjoy the sense of refreshment in Monreve's comfortable rooms designed in four different concepts, namely Consensus, Maiandros, Smyrna and Antre that will introduce you to other worlds with each room telling you a different story.
With Monreve's restaurant serving a wide range of food with special tastes and mostly those of the Aegean and Mediterranean cuisines, you will feel special at each meal.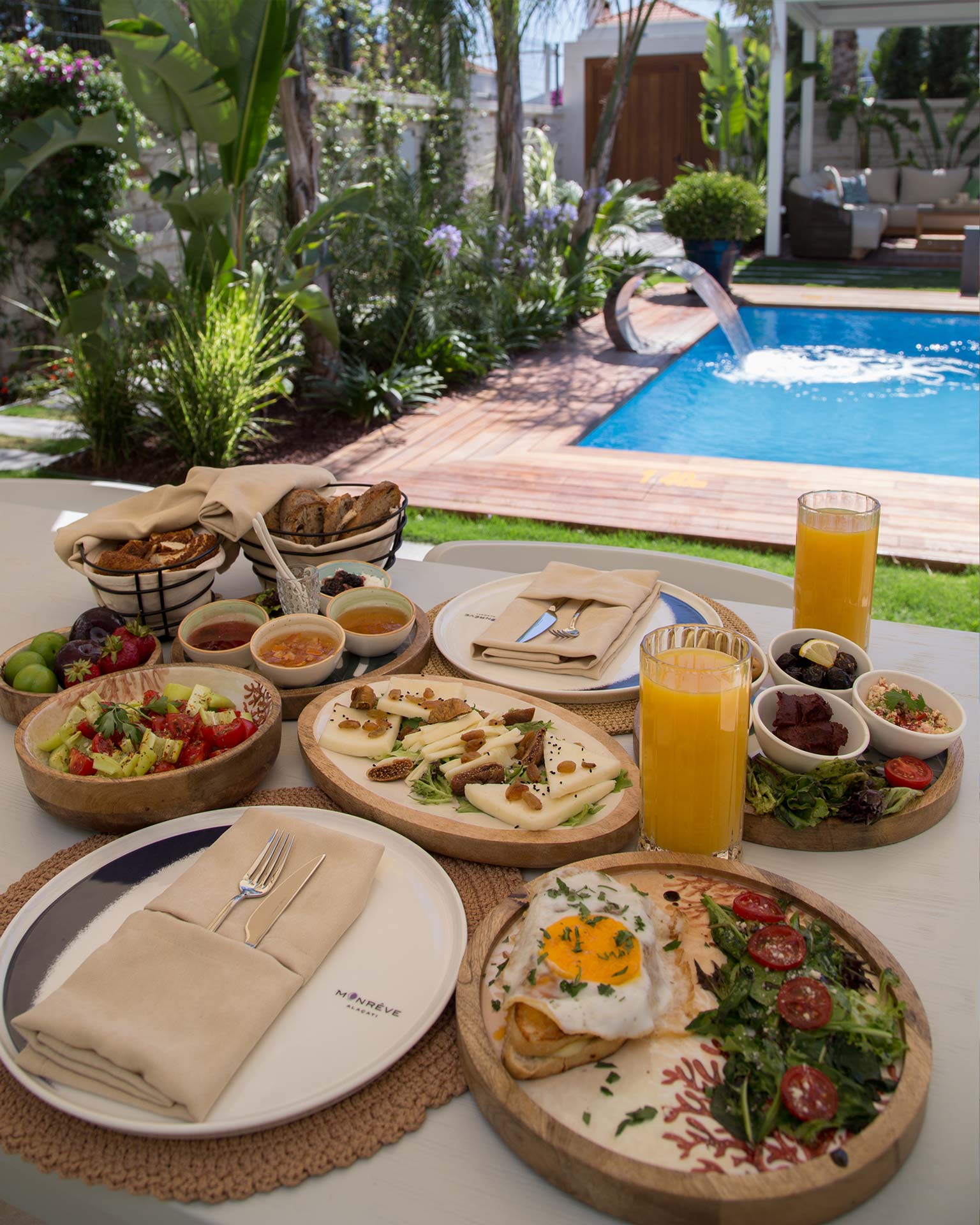 Relish your holiday at Monreve Alacati that generates special solutions for its guests by providing them with many services such as daily tours, sports events, privileged entrance to beaches, vehicle leasing and airport transfer.
A hotel full of "art" making all dreams come true: Monreve Alacati